"Yay, Juan. You GO, guy! …a great example of malleable software (and a clever mind) at work."
"I like it… It's nice and clean and simple and pretty. Nice stuff!"
"I think you have a very elegant design aesthetic."
Cuis is a free Smalltalk-80 environment with a specific set of goals: being simple and powerful. It is also portable to any platform, fast and efficient.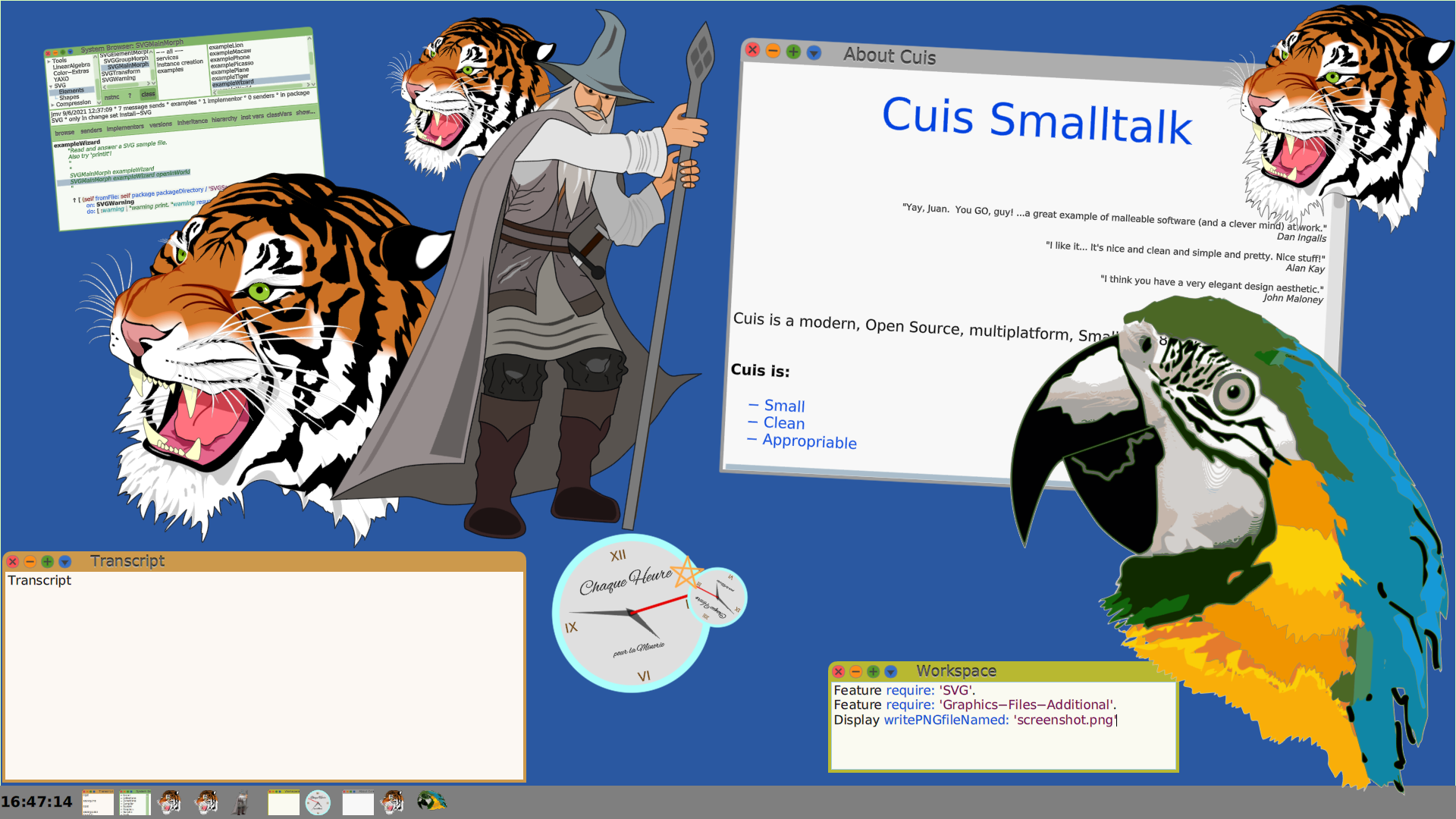 News
The Cuis Book has been updated for Cuis version 6.

Cuis has changed major version to begin the new year. Version 6 has been released!

Cuis 5 revision 4963 has been released.
subscribe via RSS